In collaboration with
Selected Homme
OUTFIT
Hi guys,
I have a collaboration with Selected Homme where Im going to show you my favorite look each month.
Really looking forward to these outfit posts.
My first look is classic black & white outfit with the suede biker jacket in focus.
Really like the fit of the trousers as well, and it fells great to bring out the fresh white sneakers again!
We have been out walking with Ellie in the stroller a lot this week. Its a great feeling and she really seems to enjoy it as well.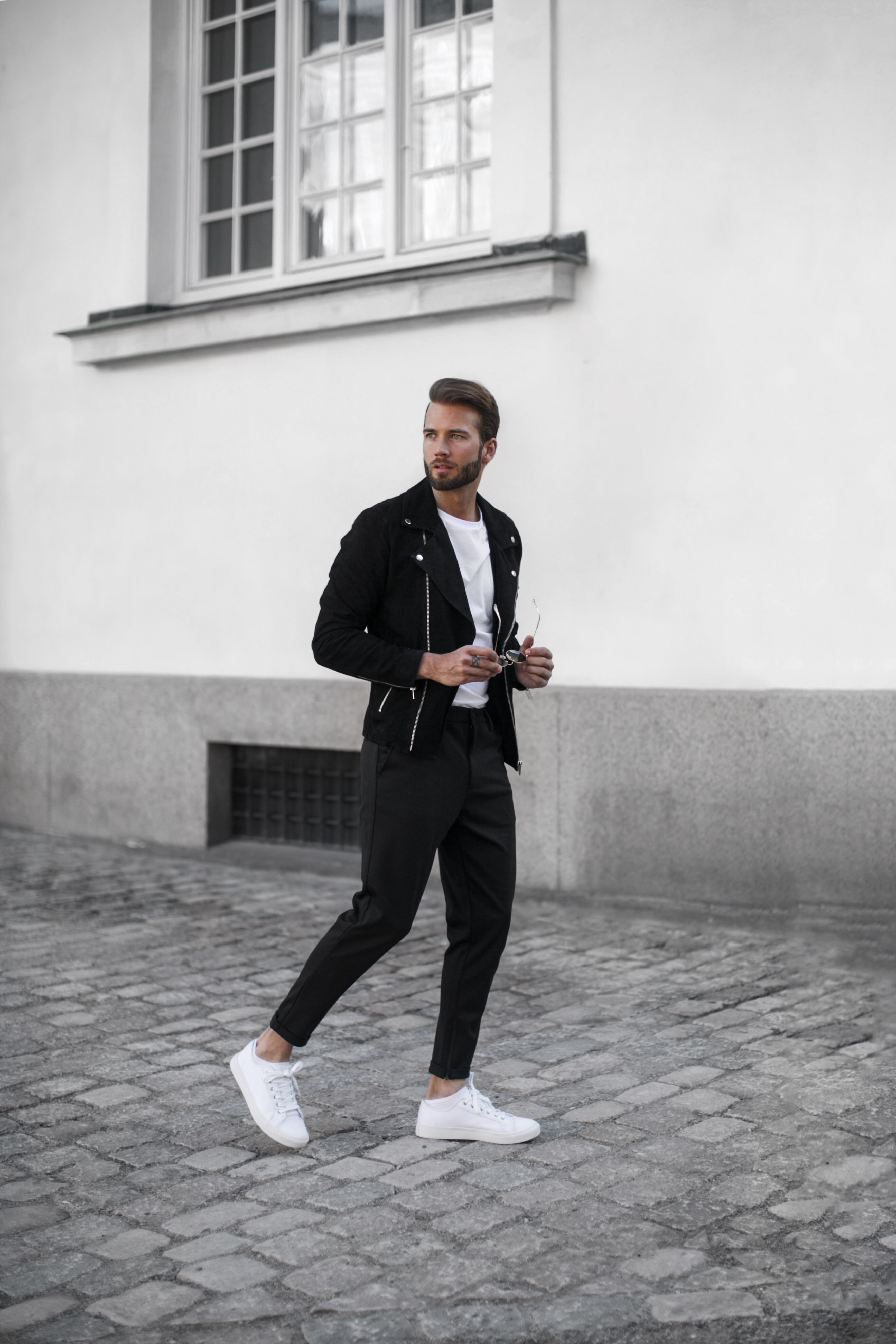 Jacket – (Here)
T-shirt – (Here)
Trousers – (Here)
Sneakers – (Here)